100+ Cr Turnover
Over 3 decades in IT Distribution as one of the top reliable distributor.
60+ Schemes
With more than 10 brands they are one of the prominent distributor of Gujarat.
17% Faster Payment
They were able to realize 17% faster payment MagentaBi.
Premise and Background
–Tired of using inefficient patchwork between excel sheets and reports from Tally ERP.
-They wanted to Focus on important business decisions rather than on generating reports.
-BI with Functionality like Tracking and Visibility of KPIs and Actionable insights on KRAs.
-Gain the ability to manage orders & payment across channels centrally through a single system.
Implementation Proccess
Business Benefits
-They were able to identify sales gaps in various areas across gujarat.
-They were able to gain 17% faster payment realization.
-Time and resources saved due to MagentaBi helped them to take 10x returns on their investment.
-1 person was able to do 3 persons work through scheme management module by MagentaBi.
Add Superpower to Your ERP
---
Product Sales Reports
-Get visual product sales reports in one click filtered by brand name, customer name, region, and more.
-Ready-to-use dashboards by our BI platform allows you to look at any sales insights effortlessly.
-With MagentaBi sales reporting tool, eliminate data redundancy and human errors as you won't be generating manual reports in Excel
Territory Sales Reports
Salesperson-Wise Reports
Customer-Wise Sales Reports
-Visualize clearly as to which customers give the maximum sales along with the profit.
-Get notified and reminded of the action items for every customer so you don't miss any opportunity.
-Notes and Tasks help you keep information about every customer at your fingertips.
–A complete sales data analysis will boost your business at a click.
what people say about Our Sales Reports?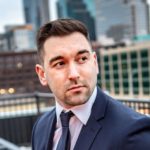 general manager
⭑⭑⭑⭑⭑
Etiam imperdiet imperdiet orci. Nunc nec neque. Phasellus leo dolor, tempus non, auctor et, hendrerit quis, nisi. Curabitur ligula sapien, tincidunt non, euismod vitae, posuere imperdiet,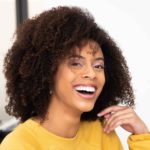 Marketing Director
⭑⭑⭑⭑⭑
Etiam imperdiet imperdiet orci. Nunc nec neque. Phasellus leo dolor, tempus non, auctor et, hendrerit quis, nisi. Curabitur ligula sapien, tincidunt non, euismod vitae, posuere imperdiet,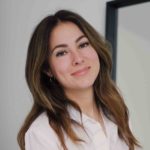 business owner
⭑⭑⭑⭑⭑
Etiam imperdiet imperdiet orci. Nunc nec neque. Phasellus leo dolor, tempus non, auctor et, hendrerit quis, nisi. Curabitur ligula sapien, tincidunt non, euismod vitae, posuere imperdiet,